I'm no master at these subjects, but I do realize their significance. I am also well aware of the fact that Valentine's Day is fast approaching and there are many single ladies out there who might be feeling a little left out in the festivities. I should know. I spent 25 of my 28 years in those shoes. So that being said, I wanted to shake things up this year with a different kind of love post.
It's no secret that Valentine's Day has been most appropriately attributed an alter-ego known as Galentine's Day. It's an opportunity to love on your friends, celebrate where you're at, and not feel so alone.
But for many, G-Day still doesn't make up for what V-Day symbolizes: having someone to love who loves you back (in a different way than your gal pals can). And it's in those times that we need to remember what matters most – our love for ourselves.
Shoot, y'all. Ain't that the truth? We can have all the best Valentines and Galentines we could ever wish for, but if we still can't love our self? Well, then what is it really worth?
I know I struggle with this a lot. I'm an expert at finding my own flaws, as I'm sure we all are. And I was told the other day that my insecurities might actually be the things that hold me back from being my true self. which hurt. Like, could it be possible that I'm not even fully realized yet? Like I might be stunting my own potential? Well, in some ways, probably yes.
Unlike the saying that claims you can't be loved until you love yourself, I know that it's possible to find someone who loves you even when you "hate" yourself. But that doesn't save you from the negative feelings you harbor against yourself. Loving yourself is still incredibly important. As in, it's actually good for your health and can save you from all those mind-bending spirals into depression that are inevitably caused by the way you look in a certain pair of jeans. Taking the time to love on yourself, take care of your body, and stay positive in general have significant impact on our serotonin and dopamine levels. That's chemistry. This stuff is no joke, y'all.
So if you find yourself single this Valentine's Day, I wanted to offer up some fun things to do while you stay at home and avoid the restaurants (and sidewalks and highways and shopping centers) lined with beautiful couples whispering sweet nothings to one another in various shades of red, pink, white, and black. If you're in a relationship, I still encourage you to take some private time and think about the items listed below.
I've also decided that there are enough Mrs. Maisel GIFs on Giphy to properly illustrate most of these ideas, so prepare to be entertained. And if you haven't watched that show yet, add it to this list.
---
BE MY OWN VALENTINE TO-DO LIST:
1.TREAT YO'SELF: Buy yourself something nice. It doesn't have to be a diamond or made of 24K magic or anything expensive, but it should make you feel good. Maybe it's a lacy bralette from Victoria's Secret, or a simple bracelet from Kendra Scott. Maybe it's a bouquet of flowers from Kroger, or a bag of Dove chocolates. Maybe it's all of the above. But whatever it is, give yourself a gift. Because no one can love you like you do, boo!
2. SWEET YO'SELF: One of my favorite things to do when I lived alone was go to the mall, shop (of course), and then pick up a slice of cheesecake to-go. The luxury of eating this decadent dessert and knowing that it was something special I didn't partake in every night was the perfect touch to amplify my evening feels. It was self-care before self-care was cared for. So tonight of all nights, don't count the calories. Don't make yourself sick, either. But if it sounds good, be sweet to yourself. And eat some dang cheesecake.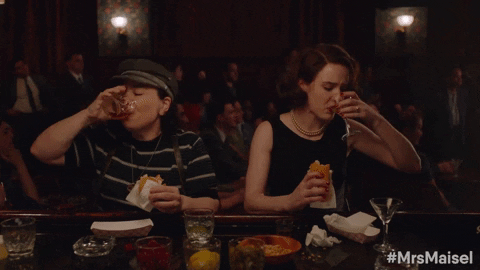 3. MEET + GREET YO'SELF: It's easy to feel like you're "alone" because there's something wrong, or nobody will ever really 'get' you. But tonight, take some time to really get in touch with yourself and love what you're about. Find the things that others can love about you, too. Take some moments to journal, build a playlist of your favorite songs, or meditate. You can watch all the sappy rom-coms or vicious horror movies later. But for now, take advantage of the silence. Tonight is a date night and all the attention's on getting to know you.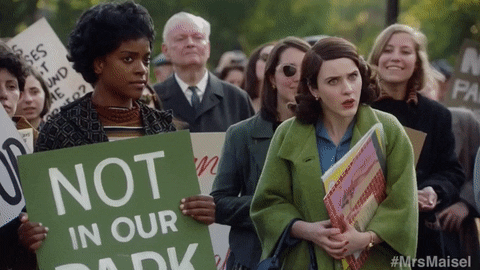 4. DEET YO'SELF: It's all about the details! Put on a face mask, enjoy the luxury of a soak in the bath, tweeze your eyebrows, or gussy yourself up real nice. Take care of yourself and your body, take time and enjoy the process – even if it's just you in sweatpants with a mud mask drying up in your laugh lines. If it feels good, it'll do good.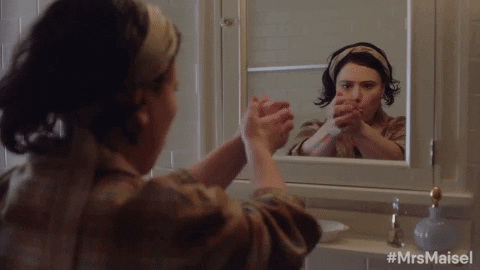 5. SEAT YO'SELF: Rest is important. Rest and relaxation and rejuvenation. And this may be one of the few nights that you don't have to worry about rushing around and getting stuff done. It's the perfect opportunity to sit, nap, sleep, or zonk out in front of a movie. So seat yourself. Take a breath. Calming, seated exercises are permitted if that's your kinda thing. Yoga is good for the body and the mind.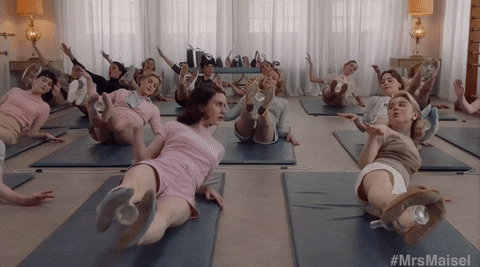 6. RETREAT YO'SELF: Stay off your phone. I repeat, STAY. OFF. Try and be okay with the digital quiet – embrace it, find value in it. No matter where you are in life, there is bound to be something that will put you in a funk if you stare and scroll for too long. Someone else's picture-perfect romance. The comparison of "likes" on your latest post and theirs. You don't need that kind of negativity on your special day. Trust me.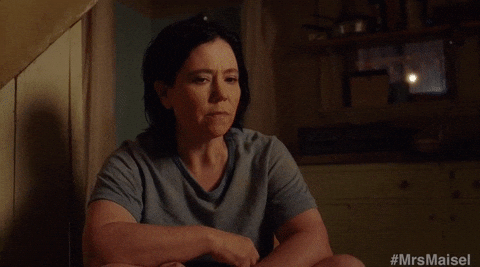 7. COMPLETE + ELITE YO'SELF: There's nothing wrong with having a partner, or tons of friends, or a bunch of acquaintances. But you need to chill out and be okay with being alone, too. You need to be excited about hanging out with yourself and believe you're the coolest lady in the room. Repeat after me: "I am the best ME. I am deserving of happiness and success and adventure and love and whatever else my heart desires." If any negative thoughts arise, replace them with positive ones. This is your opportunity to be completely you. Nerd out on the things you love, partake in your guilty pleasure TV shows, sing out loud, and laugh with yourself. Be OK with not being influenced. Continue getting to know you.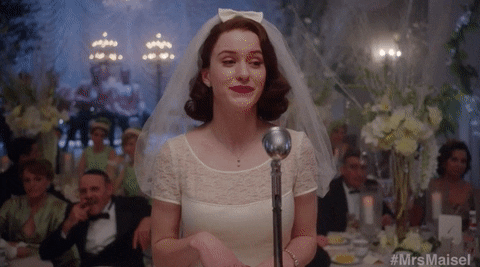 8. APPRECIATE YO'SELF BODY: Look in the mirror and find at least 5 things you love about your appearance. Better yet, find the things you don't like, and find a reason to like them. i.e. heck YES I got cellulite on my legs but they are still strong and capable and allow me to do so much of what I love to do. I'm preaching from zero experience here, but I believe it's important, and I hope that in telling y'all to do it I can at least feel enough guilt to try it myself. Accept the compliments you give yourself, and accept the ones you get from others, too (but don't rely on them). This is an ongoing daily practice, so again, don't expect to feel different after one night.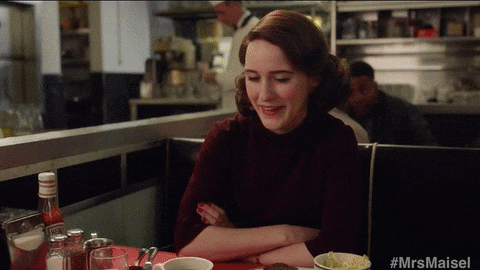 9. DON'T CHEAT YO'SELF: Do these things. Make a habit of taking some much-needed time for yourself. Love on yourself. Love on your friends. But don't, please don't, allow Valentine's Day to defeat you. Love is coming for you, I'm sure of it. And if it's not coming fast enough, might I suggest a dating site? I mean, you'll meet a lot of wackos and jerk-offs, but you might find some real gold that you didn't even know was there. And if that's what you're looking for, I promise you won't regret it.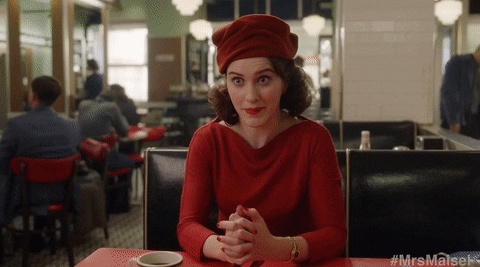 ---
Of course, it should also be noted that eating well, exercising, and general meditation are all great courses of action when it comes to self-care and self-love. Not only are they smart life decisions, but they're good for your chemical balances, too. So please note that – and note that I'm not trying to drive you into some fat, couch-potato kind of acceptance of yourself. Take care of yourself, and be smart.
So my challenge to you is – whatever plans you have this week – make sure you take at least one day to give yourself the love you deserve. Don't let yourself be downtrodden by all the engagements that will inevitably show up in your feed. Don't be discouraged if your plans with your friends fall through. Don't depend on the validation of anyone else to make you feel special. Love your person (if you have one), love your friends, spend time with them – but grant yourself the same favor.
Happy February 14th, y'all ❤ ❤ ❤